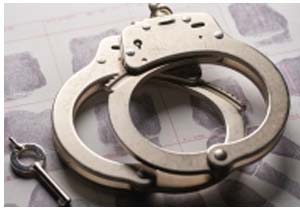 Patna, Jan 5 :The Bihar police has arrested 4 persons, including a CRPF personnel, in connection with the murder of another CRPF man, an official said.

The deceased named Dayanand Paswan was killed on Patna-Gaya state highway near Lodipur village in Jehanabad district on December 23.

Meenu Kumari, SP of Jehanabad said: "It was a blind case with no conclusive evidence to identify the accused. Due to relentless efforts, we managed to obtain CCTV footage wherein suspects were captured."

"We have scientifically analysed CCTV footage and managed to identify the shooters. On that basis, we have arrested two shooters named Dhananjay Nat, a resident of Nalanda and Santosh Nat of Bakhtiyarpur town in Patna district," the SP said.

Following their interrogation, they revealed the names of the main accused who had given them a contract ('Supari') to eliminate Paswan.

"The accused CRPF personnel named Jitendra Kumar was eyeing the wife of his colleague Dayanand Paswan and wanted to establish a relationship with her. Dayanand's nephew Lovekush Paswan was also eyeing his canteen. Hence, both Jitendra and Lovekush jointly conspired against Dayanand. They gave the murder contract to Dhananjay and Santosh. The deal between them was set at Rs 5 lakh," the officer said.

"The interrogation of the accused further revealed names of other shooters involved in the crime. Efforts are on to nab them. We have seized a country-made 'katta' and three live cartridges from their possession," the SP said.