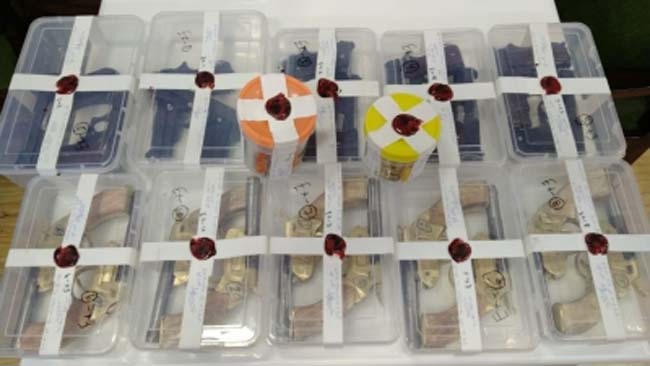 Ballia :, March 22 (IANS) In a major crackdown ahead of panchayat polls in Uttar Pradesh, police on Monday arrested a gang from Bihar trying to sell a country-made carbine.

Ballia police arrested Amrendra Singh and Raju Sharma from Nauranga village on the Bihar border.

Both are being interrogated for further details.

The police have seized a country-made carbine, 30 cartridges of 9mm, 50 cartridges of 0.315 bore, a country-made pistol and some equipment to manufacture pistols.

Superintendent of Police, Ballia, Vipin Tada said the gang members were trying to sell the carbine for Rs 2.5 lakh.

"We have also recovered two arms license which appears to be forged. Interrogations are underway," said Tada.