.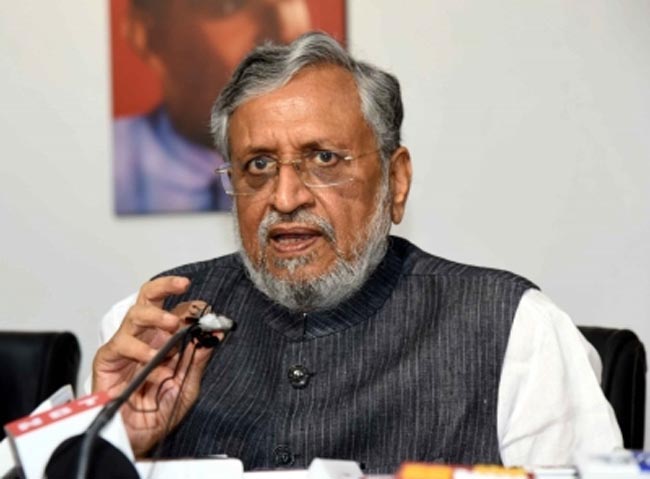 patna, sep 21 (ians) bihar's mining minister dr ramanand yadav has filed a defamation case against bjp rajya sabha mp sushil kumar modi in a district court here.

in his petition, yadav claimed that modi referred to him as "bahubali" and a criminal during the swearing-in ceremony of nitish kumar government's cabinet expansion in august.

"sushil modi publically said ramanand yadav, lalit yadav, surendra yadav and kartikeya singh are the tainted legislators who were taking oath in the newly-formed nitish kumar government with the help of mahagathbandhan. sushil modi deliberately attempted to malign my political image. hence i have filed a case in patna district court on tuesday," yadav said.

"the case was filed under ipc sections of 153a, 499 and 500," he said.

earlier on september 8, sushil kumar modi had alleged: "ramanand yadav is facing serious charges, including extortion, arms snatching, keeping illegal arms and ammunition and keeping theft items. he is a bahubali leader facing many charges and also booked under arms act in patna. we have demanded that chief minister nitish kumar sack him from the post of mining minister.

the political slugfest started between sushil kumar modi and ramanand yadav after the latter alleged that the former has disproportionate assets. he has a stake in a mall in lodipur locality and khetan market in the names of his family members in patna. he is the biggest bahubali in bihar.

in retaliation, ramanand yadav on august 19 said, "sushil kumar modi is the biggest dabang and bahubali leader of bihar. he grabbed lands of lodipur and khetan market. i will not let him go. we will investigate the properties registered in the names of his wife, brother and brother's wife and himself."

sushil modi then challenged him to prove it or he would file a defamation case against him. few days later, he filed a defamation case against yadav of rs 5 crore in patna district court. the defamation case of ramanand yadav is to counter sushil kumar modi.