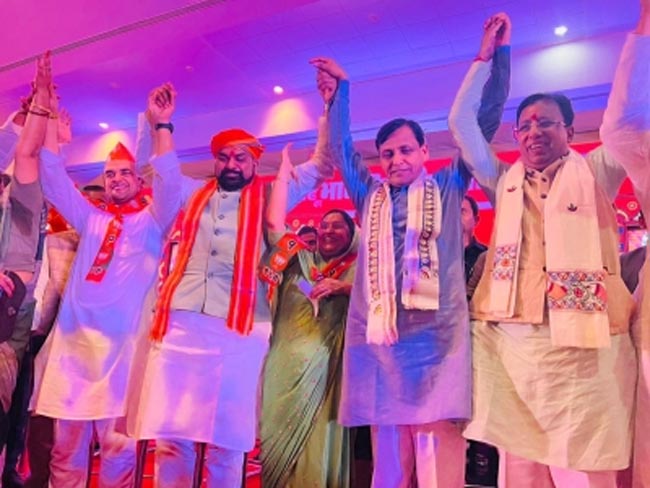 patna march 12 (ians) two-time mp meena singh, who quit the jd-u in the beginning of march, on sunday joined the bjp in presence of minister of state for home nityanand rai, bihar unit president sanjay jaiswal and party leader samrat chaudhary.

on sunday, her son vishal singh and more than 10,000 supporters joined the bjp as well at an event at the bapu sabhagar here.

meena singh is considered as a prominent leader with a stronghold in bhojpur and rohtas districts. her husband ajit singh was also a very strong leader of the region. she was not pleased with the decision of chief minister and party chief nitish kumar who had announced deputy chief minister and rjd leader tejashwi yadav as his political successor.

"i and my husband fought against the jungle raj for our entire life. during the lalu-rabri government, people of bihar experienced the jungle raj. at that time, bihar was having complete lawlessness. after the decision of nitish kumar to hand over the political legacy to tejashwi yadav, i firmly believe that the jungle raj will return in bihar. hence, my son and i resigned from the jd-u," she said.

"i have complete faith in the progressive nature of prime minister narendra modi and home minister amit shah. hence, i have joined the bjp," she added.

the exit of meena singh could be a big jolt for the jd-u and nitish kumar in bhojpuri belt of bhojpur, rohtas, buxar and kaimur districts as she is an influential leader among upper castes in these districts. earlier, upendra kushwaha and r.c.p. singh also left the jd-u.

with the ruling dispensation in bihar comprising seven parties, distribution of tickets will be a great challenge for nitish kumar, who will need to satisfy each and every party of the mahagathbandhan.

compared to this, the bjp may find it easier as it is the only opposition party in the state. meena singh and her son will have a greater chance of gaining a ticket in the bjp.

meena singh won the bikramganj lok sabha constituency for the jd-u in the 2008 by-election after the death of her husband. she was also elected from arrah lok sabha constituency in 2009, but lost from there in the 2014 election and did not contest in 2019.
temu app reviews
Zentaurus slot has 20 fixed paying lines over a standard grid of 5 reels of 3 rows each. .