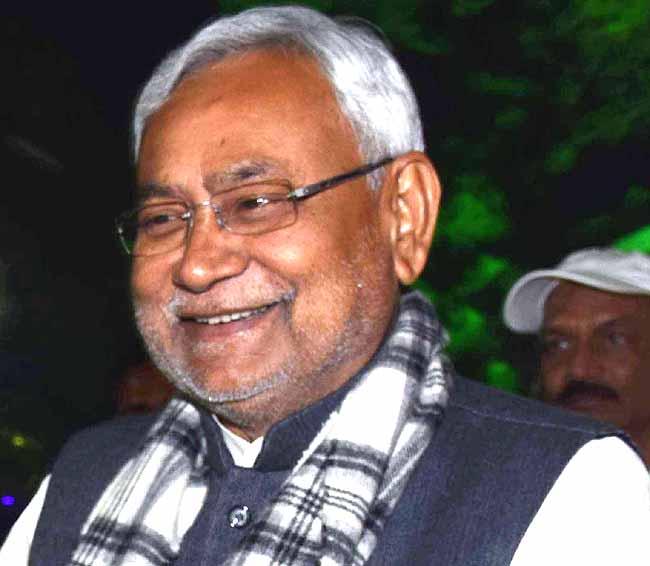 Ahead of Lok Sabha polls, BJP has to manage its hard bargaining partners LJP and JDU even by sacrificing some of its wining seats.
Though CM Nitish Kumar did prove analyst wrong by successfully taming BJP to share the Lok Sabha seats on equal footing, yet his claim that NDA's performance in Bihar will further improve, appears to be outlandish.

In terms of caste arithmetic Bihar NDA has been on losing streak for quite some time. At least three leaders who, arguably, hold significant clout on their respective caste groups have ditched the coalition which will undoubtedly shrink the NDA's base.

Jitan Ram Manjhi, the one time confidant of Nitish was first who left the NDA. The former chief minister of Bihar is tallest leader of the Musahar caste and hold sway over his community. His party Hindustani Awami Morcha (HAM) is now part of the grand alliance.

Recently, in a much anticipated move Upendra Kushwaha's RLSP switched over to the grand alliance. The impact of kushwaha's departure from National democratic alliance is subject of intense debate among analysts. Kushwaha's detractors suspect that he would be able to transfer his caste Koeris (Kushwaha) votes to the alliance, he is now associated. They predict that Koeris (Kushwaha) voters will stay with NDA, as they primarily vote for BJP. More so, some of them are still soft towards Nitish Kumar. In Bihar Koeris and Kurmis- the caste to which Nitish belogs consider their common origin.

While other analysts are of the view that the RLSP chief has been successful in playing to the gallery that he has been unfairly treated in the NDA. They say that antics such as twisting the Nitish's 'neech' remark to give it an impression that Bihar CM used the tirade for whole community, did work in his favor.

While on the other hand Mukesh Sahni aka 'Son of Mallah' (boatman) is the new champion of Mallah caste join the list recently. Sahni organise a mega rally to showcase his strength and launched Vikassheel Insaf Party (VIP). After testing the political water, he eventually too joined Grand Alliance. Curiously, Captain Jay Narayan Nishad, till now considered as the tallest leader of the community died recently. Bihar watchers like Soroor Ahmad is of the view that Nishad's death at this juncture may pave the way for Mukesh Sahni's rise. Captain Nishad's son Ajay Nishad is at present BJP MP from Muzaffarpur.

Moreover, Nitish Kumar has always been able to carve out a significant portion of Muslim votes. Yet despite all efforts signal emanating from the community is not very encouraging for him. According to noted Urdu Journalist Naiyer Fatmi, "the reason is simply because his alliance with Narendra Modi's BJP is cutting no ice with the community."

Apart from this, Nitish has in last one year lost leaders such as Sharad Yadav, Uday Narayan Chaudhry and Ali Anwar; these three belong to important social group of the state.

Hence in such a situation it would be really a challenging task for NDA to improve on its 2009 tally of 32 seats. And the Lok Sabha poll will also prove electoral strength of Nitish in a changed political situation as he bargained tough with BJP.